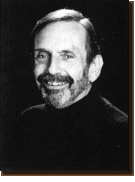 For over 30 years Joel Henning was engaged in complex long-term organizational change efforts. His work spanned a broad range of organizations from public school systems facing desegregation to large corporations reinventing their future in the face of changing marketplaces and competition. His clients included Levi Strauss, Equitable, Met Life, Sandia Labs, Ford Motor Company, Bank of America, Stanford University, Knight-Ridder, Chase Bank, and Federal and State Government Agencies.
Early in his career, Joel was involved in the desegregation and merger of the Louisville and Jefferson County, Kentucky School Districts. Later Joel worked extensively with Levi-Strauss. This work focused on the transition issues created as the leadership of the organization underwent change and on constructing survival strategies for domestic production plants facing stiff offshore competition.
Joel also consulted with Sandia Laboratories at the conclusion of the Cold War helping them face an uncertain future in a profoundly altered world. Joel worked with Sandia to implement a dramatically altered mission in this changed world.
More recently, Joel worked with Knight-Ridder Inc. in pursuing changes, which increased the capacity of their newspapers to survive and prosper in the rapidly changing marketplace with ever increasing and diverse competition.
Out of this change work came the realization that an organization's capacity to navigate change and succeed is determined by its willingness to develop individuals through the intentional distribution of power-business literacy, choice, purpose and accountability.
He authored published by Berrett-Koehler.
Joel passed away quite unexpectedly in May of 2001. His book and Henning-Showkeir & Associates are part of his legacy to the work about which he cared deeply and to the clients he loved dearly.