Introduction

Joel P. Henning

oel has been engaged in complex long-term organizational change efforts for almost 30 years. His work spans a broad range of organizations from public schools systems facing desegregation to large corporations reinventing their future in the face of changing marketplaces and competition. Among his clients are Levi-Strauss, Equitable, Met-Life, Sandia Labs, Ford, Bank of America, Stanford University, Knight-Ridder Inc. and Chase Bank.
(read more about...) Joel Henning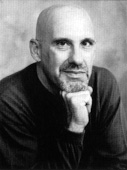 James D. Showkeir

amie has over 25 years experience in education, management and organization development. His work is focused on developing organizations as communities of people where accountability for success is chosen by all. Working in education, non-profit and large corporations, he treats the organization - its people - as partners in creating powerful personal learning and growth experiences that directly impact business results.
(read more about...) James Showkeir